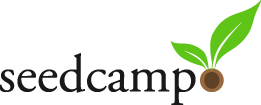 Robot Media is one of the 23 tech startups out of 600 that were selected for Seedcamp Week, the main event of the leading European investor programme.
During a week-long event in London, Robot Media will receive expert mentoring from a diverse network from serial entrepreneurs, corporates, product designers, venture capitalists, recruiters, marketing specialists, lawyers, accountants and more.
Robot Media and Offset Options, a carbon offset tracking company, are the first Spanish startups selected for Seedcamp Week to join London's bubbling startup ecosystem.