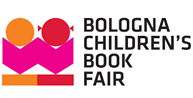 The premier children's book authoring tool Storybuilder makes its debut at Bologna's Children's Book Fair 2012! Storybuilder allows authors and publishers to produce interactive picture book apps for iPad, iPhone, Mac and Android. And it's powered by little robots that are also behind hundreds of apps, including content by Random House and HarperCollins.
Pitch your digital children's book
To celebrate the unveiling of Storybuilder, we will be selecting 10 original children's book projects that will get privileged access to Storybuilder and personalized support from the Robot Media team. If you're a children's book author who wants transform a story into a memorable app, come to our booth and pitch us your project on Tuesday 20 10:00 AM.
There's free goodies!
Come find us on Sunday at our stand during TOC Bologna, or during the main event at the TOC Pavillion, Hall 26 B 90. We will be giving away collectable robot stickers and demoing Storybuilder live, and you'll want us to fail: if Storybuilder crashes in front of you get an exclusive "I am a Storyteller" t-shirt!
Oh, they gave us the mike
You can also hear our Head Robot @hpique babble at any of the following sessions:
Let's make it a Robot Children's Book Fair. See you there!