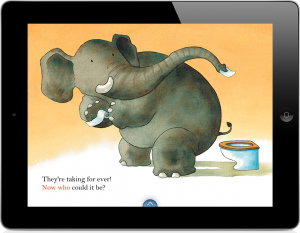 Introducing "Who's in the Loo?" The critically acclaimed picture book that pairs Jeanne Willis' brilliantly irreverent rhyme with Adrian Reynolds' exuberant illustrations has now been brought to life in the fully animated interactive app for iPad and iPhone.

"Who's in the loo? There's a very long queue. Is it an elephant having a poo?"
If your house has many occupants, then Jeanne Willis' (Tadpole's Promise) witty rhymes will resonate profoundly and have kids reading aloud and giggling along. Adrian Reynolds' (Harry and the Dinosaurs) now fully animated illustrations highlight the fun!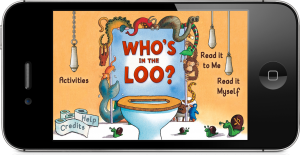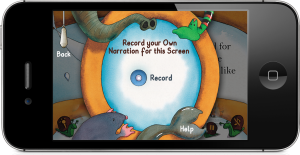 With the "Who's in the Loo?" app, children can also read along with narration or record their own voice to accompany the interactive animations throughout. Then the fun continues with colouring activities and word games.
The "Who's in the Loo?" app includes professional audio narration, background music, interative sound effects, HD nimations optimized for iPad and iPhone retina displays, colouring pages, and a missing words mini-game!
"Who's in the Loo?" is now available for iPhone and iPad on iTunes with a launch price of $4.99 (£2.99). See it in action in this app trailer.
The app was produced by Robot Media, winners of the 2012 Digital Innovation Award in New York, and acclaimed picture book publisher Andersen Press. "Who's in the Loo?" won the Red House Children's Book Award for Younger Children, and the Sheffield Children's Book Award.
Praise for the app
The Guardian: "If your children are still unaware of the joys of whales doing the world's biggest wees and post-hot-curry rhinos, now is the time to introduce them to Who's In The Loo?"
Real Kids Apps: "Very fun storybook with delightful illustrations and well produced sound effects for toddlers and preschoolers."
Apps Playground: "We can't recommend the children's book Who's In The Loo? highly enough."