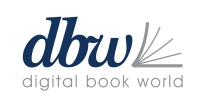 Digital Book World 2011 is a New York conference and exposition targeted at trade publishers. Robot Media, through its comic book branch Robot Comics, has been nominated twice (out of 7) in the Comics category for Robot 13 and Valentine.

Robot 13
Written by Thomas Hall with art by Daniel Bradford, Robot 13 narrates the journey of an amnesiac robot who battles mythic monsters. It has been downloaded more than 200,000 times both on Android and iPhone and was the first comic book app featured by Google in the Android Market.


Valentine
A fantasy epic about a soldier who stumbles across an ancient conflict between beings more powerful than humanity can imagine. Written by Alex de Campi with art by Christine Larsen, Valentine is available in 13 languages, translated by the community through the use of the Creative Commons license.