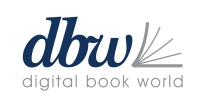 Robot Media was awarded yesterday the Digital Innovation Award at Digital World Book New York for mobile app Robot 13.
Robot Media -through its comic book branch Robot Comics- was the only European company in competition and the only company nominated twice at the first edition of the Digital Book World Publishing Innovation Award.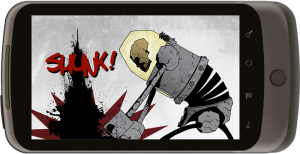 Robot Media's Android and iPhone app Robot 13 finally won the Comics category. Other nominees in the same category included the Amazon Kindle bestseller Tumor and Disney Epic Mickey Digicomics.
Robot 13 is no stranger to success. The Android version of the multi-platform app was previously featured by Google in the Android Market, reaching 200,000 downloads in a few weeks. It was the first comic book app featured by Google.
Created by Thomas Hall and Daniel Bradford, Robot 13 is an amnesiac robot who battles mythic monsters. Robot Media brought Robot 13 comic book adventures to mobile devices using transition and vibration effects to create an unique experience.
Released in early 2010, Robot 13 was one of the 200 apps that Robot Media produced the past year. "Mobile devices provide new storytelling possibilities where experience and content go hand in hand.", states Robot Media's founder Hermés Piqué. "Robot 13 was one of our first releases that explored this and our goal is to continue to explore it further. 2011 will be an exciting year for digital content!"
About Robot Media
Robot Media creates content-oriented apps that leverage the power of the most popular mobile platforms. It has produced more than 200 hundred apps with more than 2 million downloads worldwide. Established in 2009, Robot Media is based in Barcelona, Spain.
About Robot 13
Written by Thomas Hall and illustrated by Daniel Bradford (Blacklist Studios), Robot 13 is an independent comic book about the odyssey of an amnesiac robot destined to fight against mythic monsters. It was published in 2009 and adapted for mobiles by Robot Media in 2010. The first chapter is available for free both for Android and iPhone.
About Digital Book World
Digital Book World is a publishing community who organizes the conference of the same name. The first edition is currently being held in New York from the 24th to 26th of January and includes representatives from all the major companies of the publishing world. The Publishing Innovation Awards, which celebrate the best book apps, opened the conference.